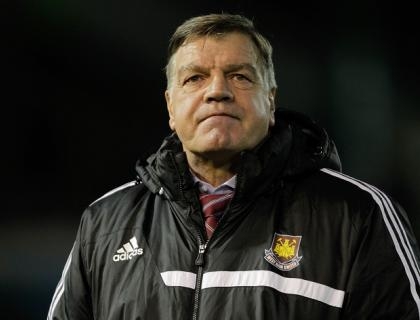 The Portuguese coach was sacked on Monday in the wake of a 5-0 home defeat to Liverpool following 17 months in charge.
Villas-Boas spent heavily in the summer to try to compensate for the sale of star man Gareth Bale to Real Madrid, but with some seven new arrivals at White Hart Lane, Irons boss Allardyce - whose side face Spurs in the quarter-finals of the Capital One Cup on Wednesday night - felt the 36-year-old just needed more time to get things right.
"When you are in a transition period of that nature and that size, with so many new faces, it is virtually impossible to get consistency and arrive at what the expectation is," Allardyce said.
"Decisions made as quickly as that are a surprise because of the situation Tottenham were in at the start of the season, bringing so many new players in.
"To get the team playing together as a team and understanding each other in such a short period of time is nearly impossible. The fruition of the change around at Tottenham starts more next season.
"You would have to be a miracle worker to get everyone functioning to the best of their ability when they have just arrived from a foreign country into a different culture that they have never played in before."
Tim Sherwood has been placed in interim charge at White Hart Lane, with former manager Glenn Hoddle, ex-England boss Fabio Capello and Southampton's Mauricio Pochettino emerging as contenders for the full-time job.
Source: PA
Source: PA